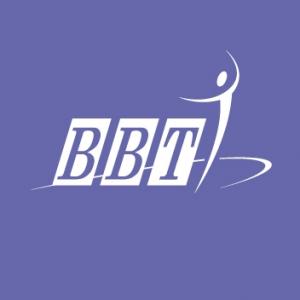 Brighton Ballet Theater Logo
The Dream Begins Here at bbtballet.org
Brighton Ballet Theater is thrilled to announce the upcoming the 36th Annual Children's Festival, "The World of Dance," which will take place on June 22nd, 2023
BROOKLYN, NEW YORK, USA, May 3, 2023/EINPresswire.com/ — Brighton Ballet Theater (BBT) is excited to announce the upcoming 36th Annual Children's Festival, "The World of Dance," which will take place on Thursday, June 22nd, 2023, at 6:30 PM, at the Leon M. Goldstein Performing Arts Center in Brooklyn, NY. Every year this festival is the highlight of BBT's season and promises to showcase the talents of its young dancers and provide an inspiring opportunity for them to perform on a professional stage.
Despite the challenges posed by the COVID-19 pandemic, BBT is thrilled to continue serving the community and to provide this special event for the young dancers. The festival features various dances choreographed especially for young students aged 2 to 18 in the Children's Division, contemporary dance and character dance programs for Open Division students, and classical ballet repertoire for Advanced Division students.
This year's main feature is the original ballet "Mavka," which celebrates Mr. Kouchnarev's Ukrainian heritage and uses authentic Ukrainian costuming, dance movements, and elements. This program is supported, in part, by public funds from the New York City Department of Cultural Affairs.
BBT places a major emphasis on creating live stage performance opportunities for its students, and the festival provides an enriching experience as they dance alongside professional dancers. Each year, the festival is enjoyed by a thriving and supportive New York cultural community, and the Children's Festival "The World of Dance" is a special event for BBT students to share with friends, family and dance enthusiasts.
"We are thrilled to announce the 36th Annual Children's Festival 'The World of Dance'," said Irina Roizin, Executive Director of Brighton Ballet Theater. "Despite the challenges we have faced due to the pandemic, we are excited to continue serving the community and providing this inspiring opportunity for our young dancers to showcase their talents. We look forward to welcoming the New York community to this special event.
Tickets are now available for purchase and can be secured through multiple channels. Those interested in attending the festival can purchase tickets online at www.bbtballet.org, over the phone by calling 929-610-2117, or in person at the office of BBT by appointment. To obtain tickets or to learn more about the festival, please contact BBT | The American School of Russian Ballet at Kingsborough, located at 2001 Oriental Blvd, Building: T7, 2nd floor, Room 7211, Brooklyn, NY 11235. For additional information about the event, please call 718.769.9161 and visit www.bbtballet.org
BBT is committed to providing a safe, non-discriminatory space for everyone and believes that every student deserves an opportunity to dance, regardless of talent, ability, or background. Donations are crucial to expanding programming and providing scholarships to qualified students, and BBT appreciates any contribution, big or small, that can help support its mission. Brighton Ballet Theater Co., Inc. is a 501(c)(3) nonprofit organization. Your contribution is tax-deductible to the extent allowed by law. To make a donation, please visit www.bbtballet.org
Brighton Ballet is a dance school dedicated to providing the highest quality dance education for girls and boys ages 2-18, as well as adults. With over 35 years of experience, BBT has become a leading institution in dance education in New York City. The school is staffed by highly trained professionals who provide students with individual attention, helping them to develop their skills and reach their full potential.
Irina Roizin
Brighton Ballet Theater Co., Inc.
+1 718-769-9161
email us here
Visit us on social media:
Facebook
Twitter
Instagram
YouTube
BBT Promo TV spot 30 sec


Originally published at https://www.einpresswire.com/article/631442182/brighton-ballet-theater-announces-the-36th-annual-children-s-festival-the-world-of-dance