NEW YORK, Aug. 24, 2023 (GLOBE NEWSWIRE) — FMW Media Inc.'s New to The Street partners with Performance Golf for media coverage, including network television, digital billboard streaming, and special television reports.
The arrangement calls for the New to the Street's anchors to interview Performance Golf's corporate representatives. FMW Media will produce and broadcast interviews across New to The Street's televised outlets, Newsmax, Fox Business Network, and as sponsored programming on Bloomberg TV. Televised airings and social media postings expect to bring attention to Performance Golf's ability to connect with golfing enthusiasts, assisting in personalized training for that perfect golf swing. Members who utilize the golf platform's ecosystem send their golf swing video, and a PGA tour-level coach will interact for helpful suggestions and instructions to improve a member's golf swing and game.
Performance Golf offers its members one-on-one assistance from golfing pros; VIP Coaching Members, for only $99 per month, can access their private PGA coach with no long-term contracts. The Company also offers "Scratch Club," where subscribers can get training videos from some of the world's top gold instructors.
Brixton Albert, CEO of Performance Golf, said, "We're excited to partner with New to the Street to make golf more accessible to all golfers—no matter your skill level. Over the next year, we're excited to demonstrate our brand-new training aids, world-renowned golf instructors, and even how we will leverage Artificial Intelligence in our new ecosystem to improve your swing."
New to The Street's frequent airings, social media postings, and billboard ads should enhance Performance Golf's visibility to a significantly broader audience throughout the United States and worldwide. Billboard ads will digitally stream at key Times Square/Midtown Manhattan, New York City locations.
Vince Caruso, CEO of FMW Media Corp. and the Creator / Producer of New to The Street TV, states, "I am excited to partner with Performance Golf, LLC. Golf is one of the fastest-growing sports, and we at New to The Street look forward to sharing Performance Golf's online platforms with our audiences. Private lessons with a golf pro can become very expensive, and Performance Golf offers online videos and personalized online lessons at a fraction of the cost. Our televised audiences can get to know the Company and its representatives, explaining their golfing ecosystem and business fundamentals."
The future filmed broadcastings of New to The Street's interviews, show dates, and time with Performance Golf, LLC. "To Be Announced."
About Performance Golf
Performance Golf is a leading online golf instruction company that provides golfers of all levels with the tools and resources they need to take their game to the next level. Performance Golf aims to help 1 million amateur golfers play the best golf of their lives and enjoy every minute. Everything a golfer needs to reach their full potential is available at Performance Golf, LLC. Play the best golf of your life every day, join Performance Golf – https://www.performancegolf.com/
About New to The Street:
New to the Street is an FMW Media production that operates one of the longest-running US and International sponsored and syndicated Nielsen Rated programming television brands, "New to The Street. Since 2009, New to The Street has run biographical interview segment shows across major U.S. television networks. The Nielsen Rated and sponsored broadcasts programming platform reaches millions of homes in the US and international markets. FMW's New to The Street / Newsmax televised broadcasting platform airs its syndication on Saturdays at 3:30 – 4:00 PM ET. The show also appears on Bloomberg and the FOX Business Network as sponsored programming. FMW is also one of the nation's largest buyers of linear television, long and short-form paid programming – https://www.newsmaxtv.com/Shows/New-to-the-Street, https://www.newtothestreet.com/ & https://www.youtube.com/watch?v=4-G2–mRQUw&t=14s.
CONTACT:
FMW Media Contact:
Monica Brennan
[email protected]
1-917-330-2564
A photo accompanying this announcement is available at https://www.globenewswire.com/NewsRoom/AttachmentNg/41812cc0-f670-4a0a-b744-72c8eab20b07

New to The Street partners with Performance Golf for Network Media Exposure, Billboards, and Special Television News Reports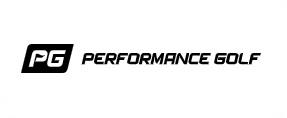 FMW Media Inc.'s New to The Street partners with Performance Golf for media coverage, including network television, digital billboard streaming, and special television reports – https://www.performancegolf.com/ & https://www.newtothestreet.com/

Originally published at https://www.einpresswire.com/article/651781136/new-to-the-street-partners-with-performance-golf-for-network-media-exposure-billboards-and-special-television-news-reports