With over a million views on YouTube alone, the catchy ditty is already smash hit.
Chicken Scratch
Chicken Scratch commercial from Chino Valley Ranchers featuring country artist Nate Kenyon
COLTON, Calif., March 24, 2023 (Newswire.com) - Chino Valley Ranchers, a California-based producer of sustainably raised eggs, is celebrating its win of the 2023 MUSE Platinum Creative Award, Season 1. This is the second time Chino Valley has taken highest honors for its fresh approach to advertising eggs.
The MUSE Awards are a series of competitions hosted by the International Awards Associate (IAA), an organization that continuously strives to honor creatives and designers for excellence. For its first competitive season in 2023, the competition received over 6,300 entries. Leading industry professionals from around the globe serve as the competition's jury, upholding IAA's uncompromising standards of merit and impartiality.
Thomas Brandt, spokesperson of IAA, said, "It is humbling to see the level of craft displayed in the submitted works. Our most sincere commendations go out to those behind said works and for setting such a high standard for excellence for all to follow."
The winning ad, titled Chicken Scratch, is presented in a music-video format and features a lovelorn rancher jilted by his favorite chicken who has flown the coop for Chino Valley. A string of puns delivered in convincing country heartbreak style culminate in the tagline, "The Grass Is Greener at Chino Valley." (View the ad here.)
The song was written and performed by Nathan Kenyon at Anthem Entertainment/BMI, with supplemental lyrics composed by Alex Ribble, founder of Big Chief Creative Media (BCCM) — the agency behind the ad. Additional credits go to the ad's Writer/Director Tyler Wolff, Director of Photography Keith Leman, Editor/VFX A.J. Rickert-Epstein, and Music Producer Gabe Foust.
With over a million views on YouTube alone, the catchy ditty is already a smash hit. Nate Kenyon's performance is irresistible, and viewers hope the ad will run again just so they can learn the words and sing along.
Chino Valley has recently been stirring up the food industry with a series of comedic digital ads designed to entertain viewers. A previous ad, Special Delivery, features a package delivery driver who wanders into a gender reveal party right at the climax, only to hilariously say the absolute wrong thing at the wrong time. Special Delivery also took home the platinum in the 2022 MUSE Creative Awards, Season 2. (View the ad here.)
About Chino Valley Ranchers
A family-owned company founded in the 1950s, Chino Valley Ranchers is dedicated to bringing the freshest, healthiest and best-tasting eggs to your table. As an accredited California Certified Organic Farmers (CCOF) organic provider, Chino Valley Ranchers eggs are certified by American Humane and carry the American Humane Certified seal.
Learn more about Chino Valley Ranchers at https://www.chinovalleyranchers.com.
Contact Information:
Alex Ribble
President
[email protected]
(714) 794-2226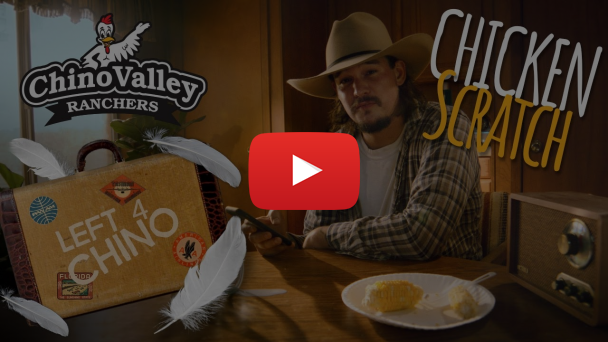 Original Source:
Chino Valley Ranchers Wins 2023 Muse Creative Award for Viral Ad Featuring Country Love Ballad